We invite you to honour the scientific work of Christoph Eisenegger and that of his lab, the Neuropsychopharmacology & Biopsychology Unit!
The current and alumni members of his lab, as well as their collaborators will present their work on a wide range of topics related to the neurobiology and psychopharmacology of social decision making.
The symposium will be take place both in person and online on July 19th, prior to this year's ESCAN conference, which will take place in Vienna from the evening of the symposium on July 19th, until Friday, July 22nd.
Participation in the symposium either in person or online is free, but we kindly ask you to register. A link to attend to those wishing to attend online only will be sent in due time, to the email address you provide in the registration.
Registration deadline is June 30th.
The symposium is supported by the following sponsors: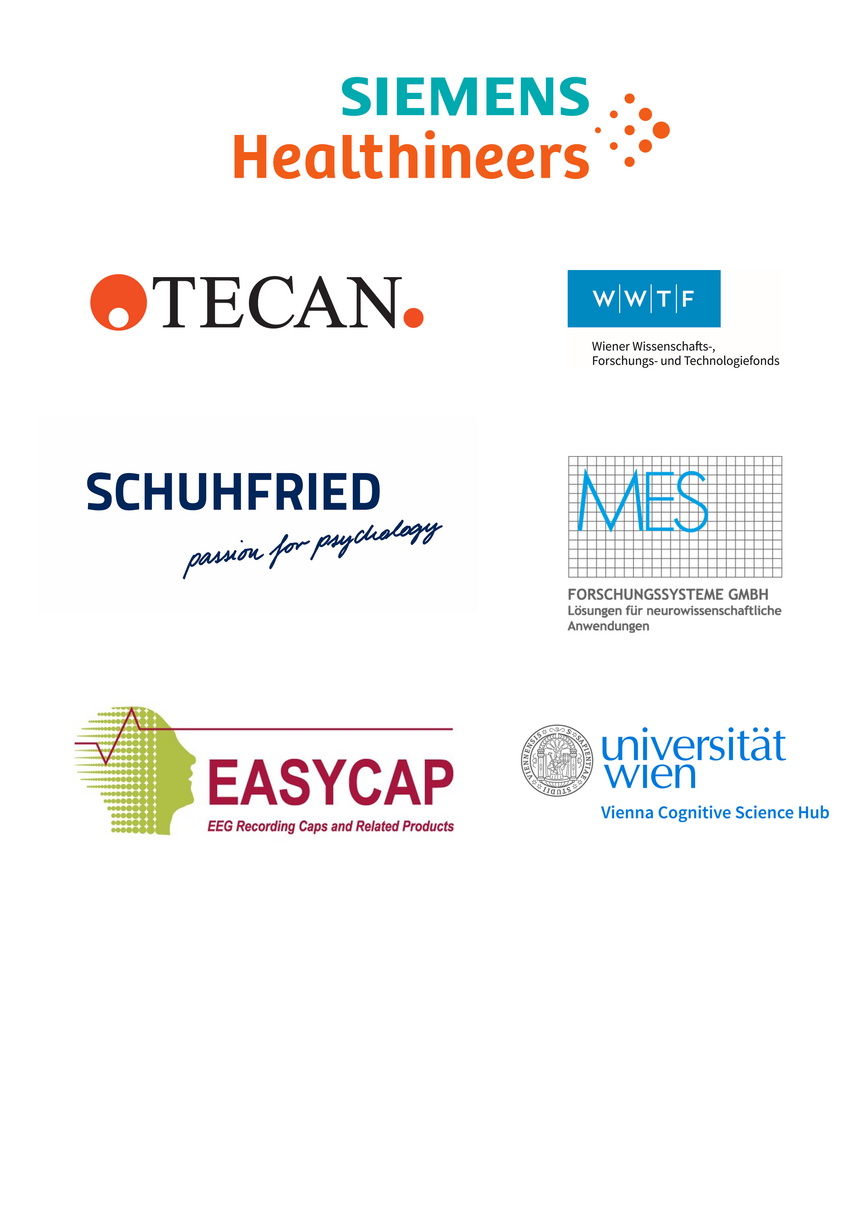 Speakers
| | |
| --- | --- |
| Jack van Honk | Breakdown of utilitarian moral judgement after basolateral amygdala damage |
| Jean-Claude Dreher | Influence of serotonin and hormones on brain systems underlying learning social hierarchies |
| Yin Wu | Testosterone reduces generosity through cortical and subcortical mechanisms |
| Boris Quednow | Egopharmacology: the relation between chronic substance use and social-decision-making |
| Giorgia Silani | Understanding social motivation: a (neuro)pharmacological and clinical account |
| Michael Naef | Testosterone beliefs and social decision-making |
| Bettina Studer | Aversion to social inequity: Direct and indirect evidence for a causal role of the insula |
| Hana Kutlikova | Testosterone across social contexts |
| Nace Mikus | Effects of antipsychotics on belief updating |
| Lisa Rosenberger | The causal role of the basolateral amygdala in risky decision-making |
| Sebastijan Veselic | A causal role of estradiol in human reinforcement learning |
| Shawn Geniole | The role of testosterone and threat in competitive bargaining interactions |
Organisers
Annabel Losecaat Vermeer, Hana Kutlikova, Lisa Rosenberger, Nace Mikus, & Claus Lamm
Contact
symposium.eisenegger@univie.ac.at